Designated Giving – One-Time or Monthly
Select from the sections below which ministry area and specific designated giving you wish to be the focus of your donation.  If you do not wish to designate, then choose the "General Fund" in any of the sections below.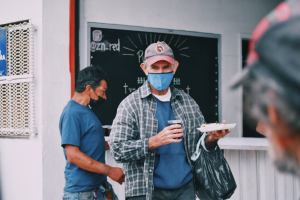 Give to Mercy Ministry, which is to fund outreach needs for Zona Norte Center in Tijuana, Mexico. This includes our current Christmas for the Homeless campaign.
These funds are used for specific needs where people are facing a crisis or life challenges and need medical treatment, food and clothing, short-term expenses, mental health or addiction treatment, etc.